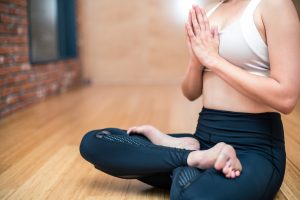 It's not a secret that a walk after a big meal can aid digestion. It's the mild exercise and movement that prevents gas build up and helps food pass through the digestive system. It's one reason certain yoga poses can help. The gentle movements of yoga has been used for thousands of years to bring health benefits and connect the mind and body. It stimulates the rest-and-digest system known as the parasympathetic nervous system.
Digestion is the actual breakdown of food, sending nutrients to the body and expelling waste.
Even though that's the true meaning of the term digestion, most people often think of something that aids digestion as something that helps prevent gas and bloating, eliminates discomfort and helps elimination. There are a lot of things that affect how you digest food, which include the microbes in your digestive system and how the gut communicates with the brain via nerves and biological signals. Stress can affect both, and yoga can help reduce stress.
Several serious conditions are improved with yoga.
Irritable bowel syndrome—IBS—can occur from over activity of your stress system—the sympathetic nervous system. That can cause many symptoms like gas, diarrhea, constipation and bloating. Studies have shown that yoga can help relieve symptoms as well as a low FODMAP diet—a diet low in certain types of sugar that can set off IBS symptoms. While studies showed yoga helped relieve symptoms after 16 weeks, similar studies showed that walking also helped.
Some yoga poses help stretch the body and abdominal muscles.
The seated side bend or Parsva Sukhasana is a gentle stretch that can help relieve bloating and gas, while supporting digestion. It's done like a seated side bend, with one arm in the air, leaning toward the opposite side, then lowering that arm and raising the other arm and leaning to the other side. The Apanasana—also known as knees to the chest—may be a natural position for many who have severe abdominal pain. It's a gentle massage for the intestines. Lie on your back with legs straight, then slowly bend at the knee. Bring your knees toward your chest, wrapping your arms around them to hold them closer and hold through five deep breaths.
The gentle movement of yoga is similar to other mild forms of exercise, such as stretching or walking. It stimulates the movement of food, reduces stress, improves circulation and Improves the body and mind connection.
The wind relieving pose helps relieve constipation, gas, strengthens abdominals and improves metabolism. You lay on your back, like the apanasana, but bring one leg up at a time and hold.
The cobra pose and cat-cow pose are better known poses that not only help massage your inner organs, they relax you and improve abdominal circulation.
If you're pregnant, had back problems or injuries, abdominal surgery or a hernia, some of the yoga poses shouldn't be done. Always discuss doing any exercise with your health care professional before beginning.
For more information, contact us today at Next Level Fitness
---
---
---
---
---
---
---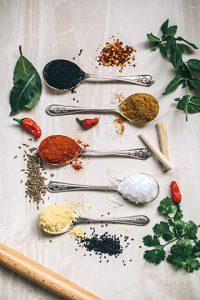 Do you really think that healthy food has to taste bland and boring? You'll be surprised at how spicing up your meals not only makes it taste better, but also can benefit your health. Holy Basil, for instance, is used in Asian cooking, but is more often used for its health benefits. It helps you feel more relaxed and reduces the hormone of stress, cortisol. Sage is another herb that helps the body. In fact, it's genus name, salvia, means to heal in Latin. The chemicals sage contains, such as luteolin, quercetin and rosmarinic, also improve memory and alertness.
Sour cream and chives make a good topping for potatoes, but chives also have a health benefit.
If you top your baked potato with chives, you'll be adding a powerful cancer fighter. It contains choline, too. Choline aids brain functions, sleep, bone building with its vitamin K and muscle movements. They also contain calcium, folate, magnesium and potassium, yet only have one calorie per tablespoon.
Turmeric is a yellow spice that's often used in Indian dishes.
However, it's also a potent anti-inflammatory. It's used for arthritis, digestive issues, anti-cancer benefits and even Alzheimer's. Research has shown that if you flavor with turmeric, you'll reduce the risk of cancer and may even help slow the progression if you already have it. It's been used to treat dementia as well as Alzheimer's because of the antioxidant, anti-inflammatory, and ability to dissolve fats. Studies indicate abnormal inflammatory reactions contribute to Alzheimer's disease and the curcumin in turmeric help prevent it.
Marjoram and oregano are also good for your health.
Marjoram helps balance abnormal hormone levels that can cause PCOS—polycystic ovarian syndrome. Marjoram also has antiseptic qualities and is often used to treat signs of flu, headaches and coughs. It's also used as a pain reliever. Oregano is also used for those same things, since it's rich in antioxidants and is antiseptic. In fact, making a tea and using it to wash your face can be an effective acne treatment or use it on the hair for dandruff.
Boost your brain power with peppermint. In fact, just sniffing peppermint can boost your energy, alertness or improve your mood. Put a drop of peppermint oil on a handkerchief and sniff it when you need a boost. Putting a drop on the neck, sinuses, or temples can help relieve headaches.
Cilantro and coriander both come from the same plant. Cilantro is the leaves and coriander the seeds. Both are high in vitamins A, K and E, iron, zinc, manganese, potassium, phosphorous, copper, calcium and magnesium.
Garlic is one of the favorites when it comes to good health. It can combat even the common cold. Garlic can also lower blood pressure, improve cholesterol, fight against Alzheimer's, and help you live longer.
Fennel can be an herb or the bulb can be a vegetable. It has a licorice smell and contains many nutrients, including vitamins A, C, B6, E and K. A tea from the leaves or chewing on a seed is good to help settle the stomach.
For more information, contact us today at Next Level Fitness
---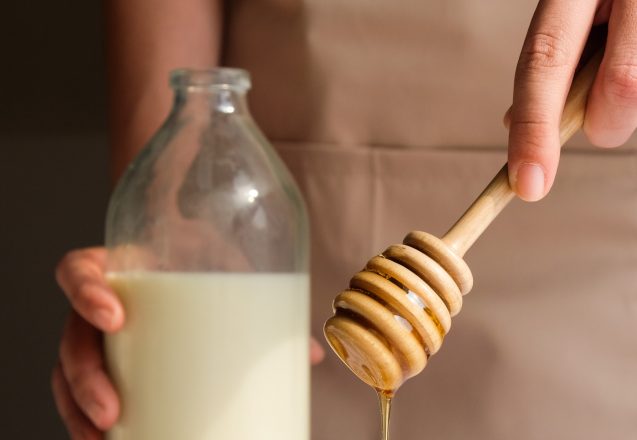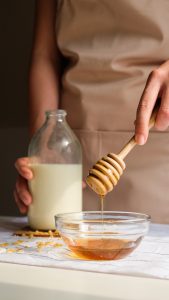 In Irvine, CA, there are many boutiques and health stores where you can purchase both raw and processed honey. Don't be fooled by the grocery store honey that is often watered down and degraded with fructose additives, making it nothing but honey sugar syrup with none of the health benefits of honey. There is medical-grade honey, food-grade, raw honey, organic honey and pasteurized honey. To get the benefits, avoid the pasteurized or processed honey. The heating and treating kills the good bacteria and eliminates many of the health benefits. Buy from local beekeepers if possible.
Clear honey looks better, but is it better for you?
The more processed honey is, the clearer it is. Raw honey is one of the best choices. It often contains far more pollen and beneficial enzymes. Even though the pollen in honey makes it look hazier, it also provides extra benefits. Raw honey contains antioxidants, enzymes, minerals and has many health benefits. If you've ever taken a teaspoon of honey mixed with lemon juice for a cough, you'll understand how helpful and healing it can be. It's even endorsed by many medical groups as a natural cough treatment.
Honey has anti-inflammatory and antioxidant benefits.
The benefits of honey can also help rid the body of inflammation that can cause a number of health issues, which include heart disease, autoimmune disorders and cancer. There are different benefits based on the type of nectar used to make the honey. For instance, buckwheat honey is exceptionally high in antioxidants and probably the best choices for treatment of coughs and the sore scratchy throat. It's also good to lower cholesterol levels and aid in healing wounds. Acacia honey, which actually comes from black locust trees sometimes called false acacia, is also effective in treating resistant bacteria and some forms of cancer.
You may have heard of manuka honey.
This type of honey is rare and comes from New Zealand. It's made from the nectar of the tea tree bush. It has a more medicine style taste than regular honey, but it's extremely good to help the body heal. Diabetic ulcers and burns are often treated with manuka honey, since it keeps the area moist, reduces inflammation, maintains the proper pH conditions for healing and is antibacterial. It also is good for oral health.
If you've ever seen wildflower honey, you know it's light in color. It's one of the best as a cough suppressant and helps fight seasonal allergies, just as sourwood honey does.
One of the sweetest and mildest types of honey is tupelo honey. It's sweet and almost buttery with antioxidant and antibacterial benefits. Orange blossom honey supports the immune system.
Linden or basswood honey also is delicate in taste and flavor. It's used to detox the body and for colds and bronchitis by naturopaths. Sage honey is good for digestion. Blueberry honey is used for chronic illness.
Beware of giving infants under 12 months raw honey. It can contain botulism bacteria. Also be aware that honey is quite high in calories and is pure sugar. Use it sparingly as you would any other type of sugar.
For more information, contact us today at Next Level Fitness
---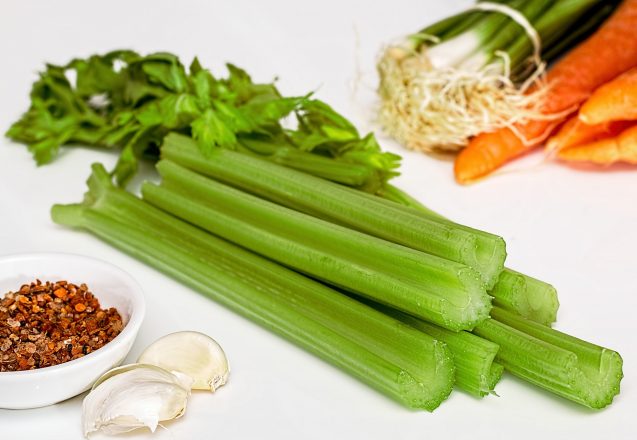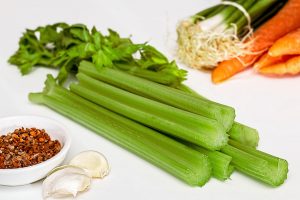 Are you searching for food that fills you up, but that has almost ZERO calories? Lots of people in Irvine, CA are doing the same thing. Finding foods with low or no calories isn't as hard as you think. You start with food that normally is lower calorie, contains fiber and burns more calories to digest as it contains. These are called negative-calorie foods, which is a hot topic today.
Is there such a thing as a negative calorie food?
You hear celery tossed around frequently when this effect is mentioned. Digestion requires energy. In fact, it takes between 5 and 10 percent of your daily energy expenditure. Even though celery contains few calories, it still takes energy to digest the food. The net calorie intake for these foods are minimal, but not necessarily negative. Other vegetables, like leafy greens, alfalfa sprouts and even fruit like cantaloupe and watermelon are almost zero calories because of thermogenesis and the cost of calories it takes to digest the food.
Adding more flavor doesn't mean adding calories.
Adding a tablespoon of butter or mayonnaise to add flavor will definitely increase the calorie count, so why not add almost zero calorie herbs and spices, like ginger, garlic or cayenne pepper. Spicy cayenne pepper or other hot foods actually can boost the calorie burning. It causes the heat to build in your body and increase its temperature. That increases your metabolism, burning even more calories and lowering the calorie count for the food that's spiced. Cinnamon, cumin and turmeric also have weight loss benefits.
There's a reason why salads are often the center of diets.
The best diet foods are actually quite popular. Not only are the leafy lettuce and sprouts excellent as zero calorie foods, so are some of the toppers, like radishes, tomatoes, cucumbers and mushrooms. Slice up some summer squash like zucchini or make zoodles. You'll have almost no calories per serving. Even nicer as a side dish are fresh asparagus. Steam baby asparagus and top with a little lemon and salt. It's the perfect "almost no calorie" side dish.
Cauliflower is another low calorie food that has almost no net calories when you consider those you burn during digestion. Fennel bulb is another dish that has almost no calories, depending on how it's prepared.
One popular green for salads in bags is cabbage, since it stays crispy longer. One cup of chopped cabbage is just 29 calories. Mix it with other veggies or grate it with apples and carrots and you have a super low calorie satisfying salad.
Bell peppers are also low in calories and high in vitamin C, especially the red ones. You can eat them raw or stuff them with brown rice, beans or lean ground beef and tomatoes for a delicious lower calorie dinner.
Broccoli is another veggie you can eat raw or cooked with just 31 calories for every cup of chopped broccoli. For a few calories more, 7 to be exact, you can have a cup of cooked green beans.
For more information, contact us today at Next Level Fitness
---