TOP RATED PERSONAL TRAINERS
Cody
Personal Trainer
Hi there, my name is Cody & I am a Personal Trainer at Next Level Fitness.  I have been involved in the fitness industry for over 10 years & have helped every client I have trained accomplish their fitness goal's. With having served 10 years in the Marine Corp I believe in hard work & accountability in order to be successful. Your success is essential to me & I look forward to helping you achieve your goals.
TOP RATED 1-ON-1 PRIVATE PERSONAL TRAINING!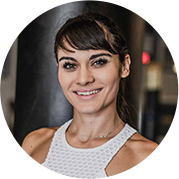 Hi my name is Kai I am a certified Master Trainer with 5+ years experience specializing in Women's Physique, Weight Loss, Athletic Performance Training, Injury Rehabilitation and Pain Management. I competed collegiately and professionally in tennis and  unfortunately had a career ending hip injury where I had to give up not only my scholarship but the sport I had lived and breathed for over 15 years. While still in school at UC Irvine I started my training program out of Next Level Fitness and have continued to grow and develop my expertise helping hundreds of clients reach their goals over the past five years. I look forward to helping you overcome your obstacles and ultimately crush your goals this year.
Book a Complimentary Workout »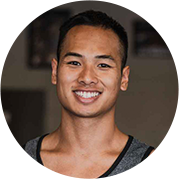 Hi Im Albert! I help busy guys lose weight, build lean muscle , and get the summer bodies they've always wanted. You know the bigger arms and smaller waist kind of deal. Losing a large amount of weight can be hard the first time around. That's why my services focus on the quality of the process. Together, we will break dieting and training down step by step. You will learn the lifestyle through practicing consistent habits so you can keep the weight off for good. Most of my clients are still in school or have just started their careers so I provide private and semi-private services that are flexible and cost effective to accomodate their budgets. Want help with your nutrition and fitness goals? I'll be here for you. Looking forward to working with you.
Book a Complimentary Workout »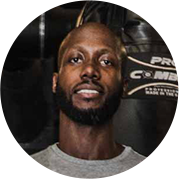 Alessandro is a Certified Personal Trainer with certifications from the National Academy of Sports Medicine & The National Exercise & Sports Trainers Association. He has been Personal Training for 6 years privately and formerly for 24 Hour Fitness. Alessandro received his B.S in Health Exercise Science from La Sierra University in 2010. His training philosophy for Yorkfit implements movement and core strength in a complete body approach to fitness. He enjoys Hiking, Fixed Gear Biking, and playing Basketball.
Book a Complimentary Workout »