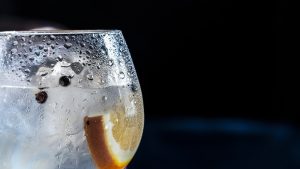 If you're feeling bloated because you simply can't go, you might consider exercise, diet and adequate hydration for constipation. Taking pharmaceutical aids and cures in a bottle can help occasionally, but to conquer the problem permanently, you need to make changes in your life. Frequent use of laxatives can create a dependency on them and cause other physical problems. Making lifestyle changes is the only way to permanently change it or make it far less frequent. First, you need to identify exactly what constipation means.
How often should you go between bowel movements before you're constipated?
There's no specific number of bowel movements or specific number of days between them that constitutes constipation. Some people go three times a day while others go only a few times each week. However, if you're straining on the toilet with the feeling of being bloated and only small hard pellets or nothing comes out, you're probably constipated. It's about how you feel, not a specific number of days.
Eating fibrous whole foods can help solve the problem.
Whole foods, like fruit and vegetables, contain fiber. Increasing the amount of whole foods you eat, especially fibrous ones, can help prevent constipation. There are two types of fiber. One adds bulk and one helps absorb fluid to keep your waste softer. There's an estimate that approximately 77 percent of those with chronic constipation can benefit from extra fiber. Insoluble fiber, the type that adds bulk, comes from eating whole grains, bran and vegetables. Soluble fiber, the type that absorbs fluid and keeps the stool soft, comes from nuts, lentils, peas, oat bran, barley and some fruits and vegetables.
Drink more water.
Often dehydration can cause constipation. People are often mildly dehydrated and simply don't realize it. Drinking 8-eight ounce glasses of water each day may be all you need to avoid constipation. Carbonated water may work faster if you're in need of a quicker fix. Studies show sparkling water is more effective than plain tap water, even for those that have chronic constipation or IBS—irritable bowel syndrome.
Exercise can help you go by working the muscles and helping the bowels move the waste through your system. Simply going for a walk may get you going again.
A cup of caffeinated coffee can help get you going on those days when you need a little boost. The caffeine stimulates the muscles that push the waste through.
Probiotic foods can also help relieve chronic constipation. Some studies show that people with chronic constipation have an imbalance of gut bacteria that aggravates the problem.
Some of the best foods for constipation include rhubarb, berries, raisins, plums, grapes, apples prunes and whole grain. Avoid rice, white flour and processed foods when you're constipated.