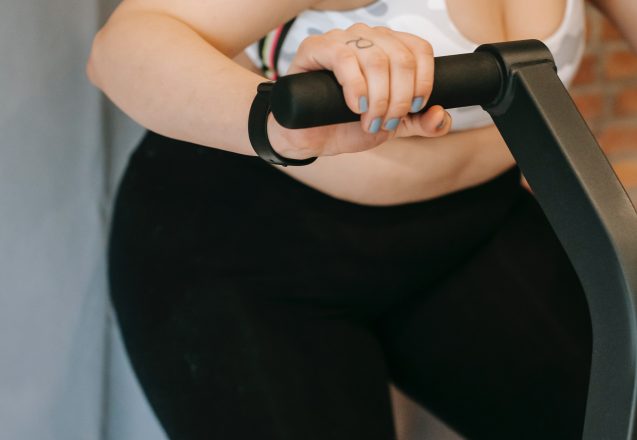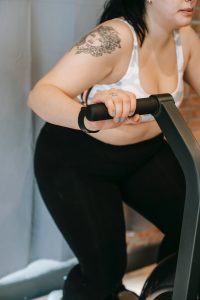 Why do people exercise? It isn't natural to make your body work harder or create unnecessary effort, yet thousands of people in Irvine, CA, do it every day. One of the most important reasons, beyond making you feel and look fabulous and that boost of energy, is the fact that regular exercise is good for your health. For thousands of years, man has had to work hard just to survive. It's only been in the last 100 years that science has lifted the physical burden from the shoulders of man. While science is good and the free time allows even more opportunity for advancement, our bodies still need the grueling effort life used to require to be its healthiest.
We evolved to exercise and exercise helped us evolve.
If you followed a great ape, one of the closest animals to us, your day would be spent eating, lounging, sleeping, and eating again. The other members of the primate family are equally as inactive. Early on, only man was the active one in the group. Chimps eat a high-cholesterol diet and move less than a sedentary person, yet don't have arterial sclerosis or heart disease. Our physiology developed differently and requires more movement. The constant activity of hunter-gatherers helped build bigger brains and changed all body parts to the cellular level to the point we need far less sleep than other primates and far more activity. In other words, our bodies evolved to stay active, not sit, lounge, or sleep long hours.
Exercise helps to maintain lower blood pressure.
When you exercise, your body creates nitric oxide that opens arteries to lower blood pressure. It increases the effectiveness of the heart, also lowering blood pressure. Increasing your exercise can lower both the top and bottom blood pressure numbers. Even mild exercise like walking or Tai chi can help lower blood pressure. It also helps reduce inflammation, which can cause serious problems, including arterial disease, high blood pressure, and heart disease.
Yes, exercise does help you lose weight.
Obesity is a pandemic that is slowly killing millions of Americans. It is the leading risk factor for diabetes, heart disease, stroke, osteoarthritis, breathing difficulties, and gallbladder disease. A program of regular exercise can help prevent it. Of course, eating healthy is also vital. Exercise can help prevent insulin resistance which causes the body to create more insulin. The more insulin you have, the more weight around your midsection increases, causing the body to be more insulin resistant. When you workout, your muscles use the glucose, and the cells function better, reducing the potential for insulin resistance.
Reduce pain with a program of regular exercise. Exercise can help reduce the pain of arthritis. It helps build muscles, reduce weight, and lift the pressure off joints.
Exercise improves your posture, which affects many parts of the body. Good posture reduces back pain and improves breathing and digestion by aiding the flow of food through your system and preventing acid reflux.
Exercise not only helps build neuropathways in your brain and increase your cognitive function, but it also plays a role in your mood. It can lift mild depression, burn off stress, and help reduce anxiety.
Weight-bearing exercise can help reduce osteoporosis and keep bones stronger and denser. It also improves circulation, sending oxygen and nutrient-laden blood to all parts of the body.
For more information, contact us today at Next Level Fitness