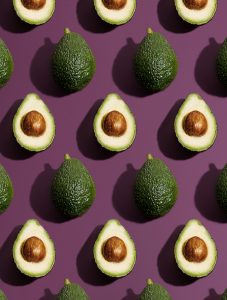 How do you lose weight without dieting? Eat healthier. Many healthy foods are not only delicious, they're lower in calories. That list includes foods that make you feel full. Let's face it, in order to lose weight you have to eat fewer calories. That doesn't mean you have to eat less, just eat smarter. Mix a half cup of Greek yogurt with a half cup or more of berries and toss in a few walnuts for a filling, delicious sweet treat that's healthier and fewer calories than a candy bar, but will help you stay full longer. Now that's smart eating.
Protein keeps you full longer.
When you eat protein, it takes longer to digest, so you'll feel fuller longer and be less apt to snack. What type of protein is the best? That depends on what you're craving. You know Greek yogurt and berries, maybe with a little ripe banana added, too, can make a great sweet parfait that's filling because of the protein in yogurt. Meat, like beef and poultry can also fill you up and keep you full for hours.
Food that contains healthy fat is filling as well.
What foods contain healthy fat? Fatty fish, such as salmon is one example. Fat also boosts your satiety level longer and it's one reason you should use full fat dairy instead of no fat or 1 to 2% fat dairy. When the manufacturers take out the fat, they replace it with sugar to make it more palatable. Avocados are higher in healthy fat, so make up a batch of guacamole and enjoy. Nuts, nut butter and dark chocolate are also higher in fat. Stretch your enjoyment by grating some chocolate over berries or bananas and sprinkling on some walnuts.
Oatmeal and other high fiber foods fill you up, not out.
There are two types of fiber and both them are good for your diet. Soluble fiber combines with water to form a gel. It feeds the beneficial microbes in your body and creates more diversity. The more diverse your bacteria in your gut, the less prone you'll be to belly fat. Bacteria also break down soluble fiber to create short-chained fatty acids, which helps regulate fat metabolism. Both types of fiber add bulk, which increases the feeling of fullness. Try a bowl of oatmeal with bananas and nuts or sprinkled with flaxseed. Legumes, such as beans, fruits and vegetables contain a lot of fiber, so they leave you feeling fuller longer.
A number of foods have higher fiber, fat and protein content or contain a combination of two of these. Nuts, or example, contain all three, while quinoa, eggs and fish are high in two.
If you want to feel fuller longer, eat a steamed or boiled potato with a dollop of Greek yogurt or cottage cheese to provide protein. It has a naturally occurring appetite suppressant and plenty of fiber.
Boil eggs, rinse some red kidney beans, chop some celery and onions and you've almost completed a truly filling bean salad that's perfect on lettuce for a filling lunch.
Keep whole fresh fruit as a snack. Whether you're munching on an apple, eating cantaloupe cubes or diving into a half of a grapefruit, you'll get loads of fiber, plus the sweetness of the fruit for satisfaction and satiety.
For more information, contact us today at Next Level Fitness