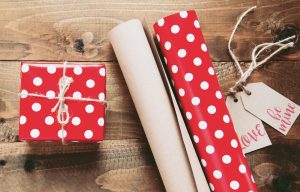 Are you confused about what to get a loved one for a gift. It's hard to get a gift for someone who seemingly has everything or whose real desires, like a Ferrari or Lamborghini is out of your price range. Maybe you should give the gift of health. Here at Next Level Fitness and Next Level Wellness in Irvine, CA, we have some ideas that might help you find the perfect gift that will keep on giving throughout the year.
Give a gift certificate for massage therapy.
Massage therapy can do so much. It can help provide relaxation, take away stress, increase circulation and help take away achy muscles as it helps with inflammation. If your loved one has problem areas or conditions like arthritis, it can help bring relief. Even an athlete will appreciate a sports massage. We offer several different types and you could allow your special person to choose how to which option to choose.
Consider a gift of pampering and good health with a day at the Synergie Spa
Whether your special someone wants to smooth out their cellulite, help get out the aches and pains or just feel better and more relaxed with a treatment, the Synergie Spa has something that helps everyone. It offers body wraps, aromatherapy, supplements for detoxing and weight loss. You may even want to get a far infrared sauna treatment with them. Not only does it provide a detox, it helps relieve stress and fatigue. It also helps joint and muscle pain relief, provides heart health benefits, immune system support and improves metabolism.
Maybe some time with a personal trainer could make your loved one smile.
You might tread lightly with this gift if your special person is sensitive about their weight. However, you can give them something better than just time with a personal trainer. You can give them time with you and a personal trainer. Make it a joint effort to start the new year right with a program of healthy eating and regular exercise. You'll both be glad you got that gift.
Short on cash? Not a problem. Start with a gift certificate for your services. Make the gift one of healthy meals for the next six months with you doing all the shopping and cooking.
Start a new hobby or interest that involves exercise. Get a bike for each of you, start hiking or consider rock climbing. If you want something tamer, give a gift of weekly walks to areas of interest around Irvine.
Check out some of the chiropractic services. Your special someone will love how they feel after they've experienced our help.
No matter what gift you give, make it one that enriches your loved ones life. If the gift involves you spending more time with them, all the better. Relationships, caring and love are what the holidays are all about.