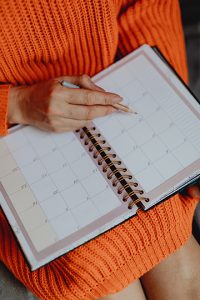 If you've never worked out or had a regular program of exercise, it's difficult to judge how intense, how long and how often to workout as a beginner. It's one reason working with a personal trainer is so popular, especially when you're also trying to learn the proper form for each exercise, while building a workout that provides all types of fitness and works all parts of the body. One question is relatively simple to answer. How much time do you spend exercising?
The amount of time spent depends on intensity.
You need between 75 minutes and 150 minutes of intense exercise or 150 minutes to 300 minutes of moderate exercise. If you can only gasp out a few words while working out, and not talk, the exercise is probably intense. Most beginners should do moderate workouts initially, especially when learning new exercises. Setting the pace to moderate gives you time to focus more on form, which is necessary as a beginner.
Use off days for active recovery.
Since most beginners will be doing between 150 and 300 minutes, you can divide that time between the gym and active recovery, which includes cardio. The 150 to 300 minutes could be divided into three days at the gym, with walking, cycling, swimming or running between those days. You could also add dancing one day a week, or another type of active sport you enjoy. Even hula hooping with the kids is great exercise.
Get in all types of exercise.
Make sure you begin every workout with a warm-up and have balance, flexibility, cardio and strength training each week. Some people focus on strength training one day a week, while others include it twice a week. Whichever you do, make sure you have from 24 to 72 hours of rest between sessions to give your muscles a chance to heal. When you do strength training, you cause microtears and the healing process is what builds muscles. Doing strength training too often can actually cause muscle loss.
Clock your minutes doing extra walking if you have time constrictions. Park further from the store, take the stairs or walk to a location that's closer, rather than drive. For family fun, don't get out a video, but go to the park, zoo or woods for a picnic and a walk.
When you first start working out, don't overdo it. Injuries and sore muscles can set you back. You'll be better off sticking closer to the 150 minutes than reaching for the 300, then increase it as you get fitter.
Don't get discouraged or try to force instant change. It took a while to get out of shape, so it will take just as long to see real change occurring. Focus on how you feel at each workout and how much easier it gets after a few weeks.
Get variety at every workout. Include flexibility and balance training at each session or add stretches to your morning routine. Include cardio three days a week and strength training once or twice a week.