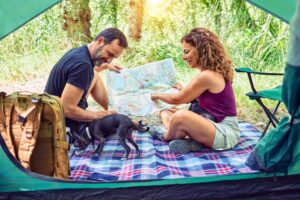 Even if you workout three times a week at Next Level Fitness in Irvine, CA, it's still important to keep active when you aren't at the gym. Studies show that even if you workout regularly, you'll lose a lot of the benefit if you regularly sit for longer than an hour. If you have a desk job or are at the computer, take five minutes out of every hour to move. It can be something as simple as just getting up and walking around the room or even doing a simple exercise, like jogging in place. You'll feel better, do your body a favor and be more alert to finish your mental work more quickly, since the movement stimulates blood flow.
Take time every day to do something active.
You can walk to lunch, ride your bike to work or just do a few warm-up movements in the morning. Exercise and that extra movement will boost your mood and make your day a little better. There was a study that followed people as they aged. It found that those who walked briskly and had a longer stride lived longer and had fewer physical problems.
Staying active provides many benefits.
The more active you are, the more potential there is for good health. A study following two groups of people, one group watched more than four hours of TV daily and the other watched less. Those with the highest sedentary activities, which was watching TV, had an 80% higher risk of dying of cardiovascular disease. Staying active can lower your blood pressure, improve circulation, improve cholesterol levels, aid in weight control and prevent osteoporosis.
Staying active can provide other benefits.
If you're trying to quit smoking or kick another habit, staying active can be a huge aid. Exercise also improves cognitive functioning and helps you get more done in less time. Instead of interfering with your workload, it can make the job go quicker, whether it's physical or mental. Any type of physical activity can also be an aid in controlling stress.
People who stay active tend to have a more positive outlook on life. That's because it burns off stress hormones and replaces them with ones that make you feel good.
When you stay active, you'll get a better quality of sleep and fall asleep quicker. Getting a good night's rest is not only heart healthy, it also makes you more productive and energetic the next day.
When you live an active lifestyle, you tend to have a better self-image and improved self-confidence. You'll walk taller, which makes others see you as more confident and often more capable.
We can help you live a healthier lifestyle. Our personal trainers will create a program specifically for your needs that will help you achieve the best you that you can be.
For more information, contact us today at Next Level Fitness