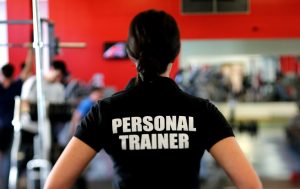 Getting fit is important, that's why many people use the services of a personal trainer. It's not always easy to find the right one. That's why you should consider many different things when hiring a personal trainer. One of the most important things to consider is how comfortable you feel with the trainer. Not every trainer has a personality that will mesh with yours and since you'll be working closely with that trainer, you want to feel free to ask questions and feel like the trainer's focus is on your goals and needs. That's why the first question any trainer should ask is about your goals.
Does your trainer provide a free fitness assessment.
You shouldn't have to make a commitment before you find out what the trainer believes he or she can do for you. That involves assessing your overall fitness level when you first talk to the trainer. If the trainer doesn't know how fit you are right now, how can he or she provide more information on what you can ultimately achieve?
Do you get a sampling of the services the trainer offers?
There's no better way to find out if you and the trainer will form a beneficial relationship than testing it out. That's one reason we provide a free trial workout. It gives our clients a better idea of how hard they'll have to work and just how effective the workout can be. Even though it's a test drive of the services, it should be a personalized workout that focuses on your goals and any special needs, such as physical limitations that might require the trainer to modify the program.
When looking for a trainer in the city, you need to consider their experience and training.
It takes knowledge that comes from education and years of experience to help you reach your goals. One reason people choose the help of a personal trainer is to ensure they're doing the workout that will help them safely reach their goal more quickly. Our trainers have years of experience and knowledge to ensure you get the program that will bring rapid results.
Sometimes, it's all about personality. That's one reason we have so many trainers. Finding the right fit for your comfort level is easier when you have a large selection of people with whom to work.
Besides working out, many personal goals require other changes, particularly dietary changes. Whether you work with NextLevel Fitness or other personal trainer, ensuring they provide that help is just as important.
Finding a personal trainer that works with your schedule is also important. You should be the focus, so having trainers available when you are should be top priority.
Whether your goal is to lose weight, build muscle tissue, get healthier or perform at an athletic endeavor better, the trainer should provide a program that helps you do it.
For more information, contact us today at Next Level Fitness